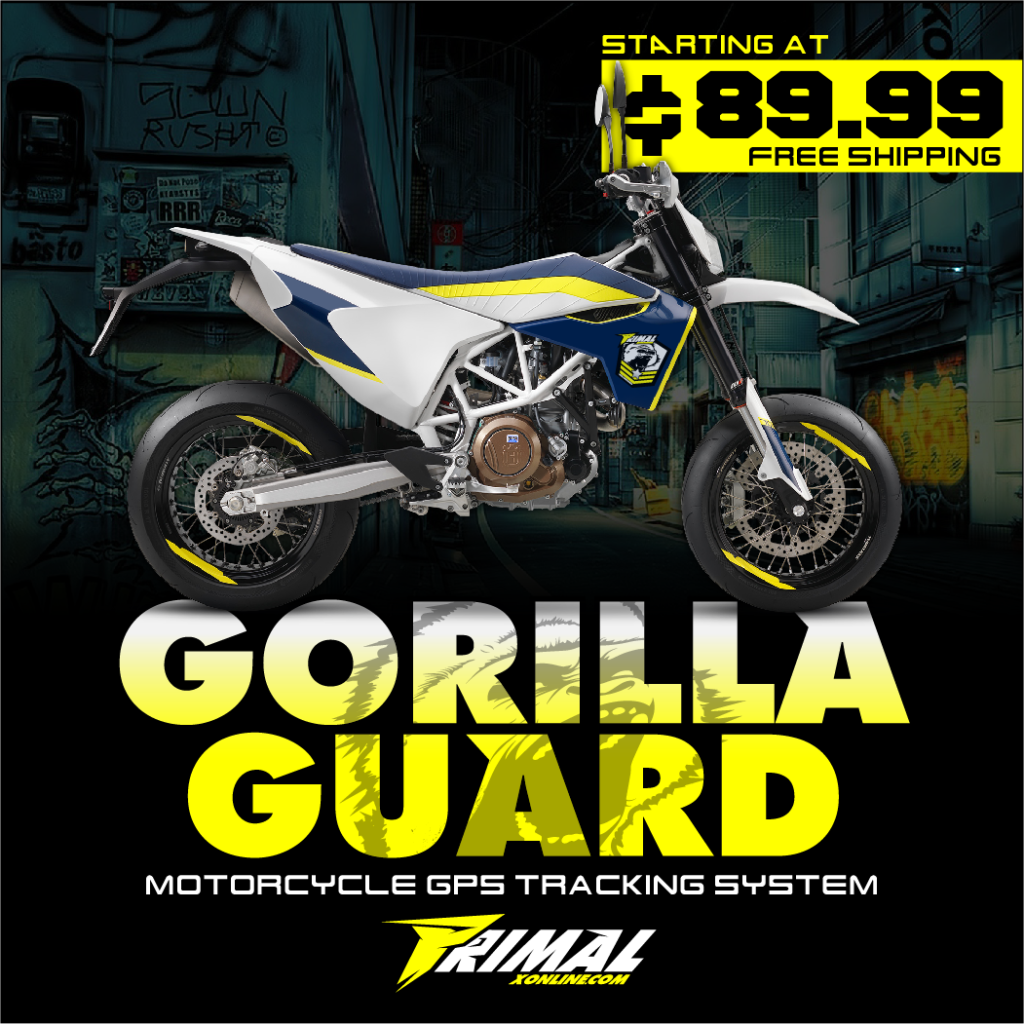 GORILLA GUARD GPS TRACKER kit :
Gorilla Guard is an invaluable tool for monitoring your motorcycle or vehicle! It uses real time cutting edge technology to give you advanced tracking capabilities and help you quickly recover stolen property!
This product is waterproof, easy to hide, and can either tap into an existing power supply or attach to an external battery source.
Gorilla Guard uses cellular technology to remotely communicate, via SMS, with the device providing you with up to the minute GPS location coordinates and updates. As a result, a SIM card is needed and the service must be maintained to enable and continue its functionality.
Although Gorilla Guard is designed to assist you in preventing theft and recovering property, Primal X Motorsports will not be held liable for any loss or damage as a result of this device or its use thereof. This device should be used in a responsible and safe manner and authorities should be contacted to assist and protect you with any recovery of stolen property.